Free shipping on orders $99 and up! Call or visit us in person Wed - Fri 10 am - 4 pm & Sat 10 am - 2 pm
Product Description
The Roman Pearl Earrings remind us of the simple gold and pearl designs of ancient Rome. Like this Roman family portrait: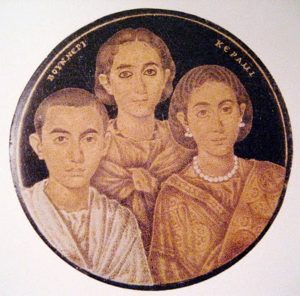 These beautiful Roman Pearl Earrings needs no other adornments and would look amazing with a tunic! I love the three pearl earrings in this portrait and the three pearl earrings of Juno. We also carry an amazing matching necklace!
In Roman mythology, Juno was the beloved goddess of marriage, worshipped as a housewife and mother and matron.  (according to the website mrdonn.org) Now I have not read up extensively on Juno but if she really was worshipped as a housewife and mother well count me in as a fan! Juno was also seen as a guardian angel of women. (brittanica.com)
This is another fabulous design by resident metal artist and Pearl Girl Sylvia Dawe! And a salute to women and beautiful gems and a loving of making gorgeous jewelry!
Click here to see the matching Roman Pearl Necklace!
In The Book of the Pearl: Its History, Art, Science and Industry authors George Frederick Kunz and Charles Hugh Stevenson reference Homer's mention of pearls:
"In three bright drops,
Her glittering gems suspended form her ears." Juno; in the Iliad, XIV, 183: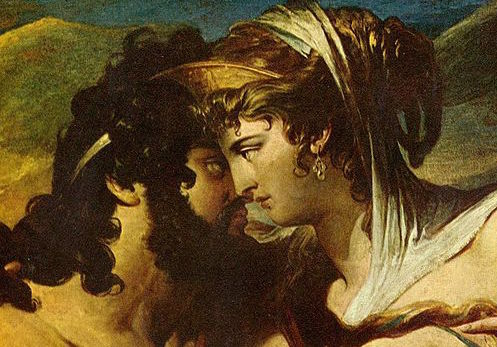 Juno and Jupiter by James Barry
And in the Odyssey, XVIII, 298:"Earrings bright with triple drops that cast a trembling light."
We know you will love this brilliant design create in brass and 14K gold fill. This is a limited edition piece by Sylvia Dawe and The Pearl Girls.
Enjoy! I am currently LOVING them while exploring the pearl farm in Fiji!
Best,
India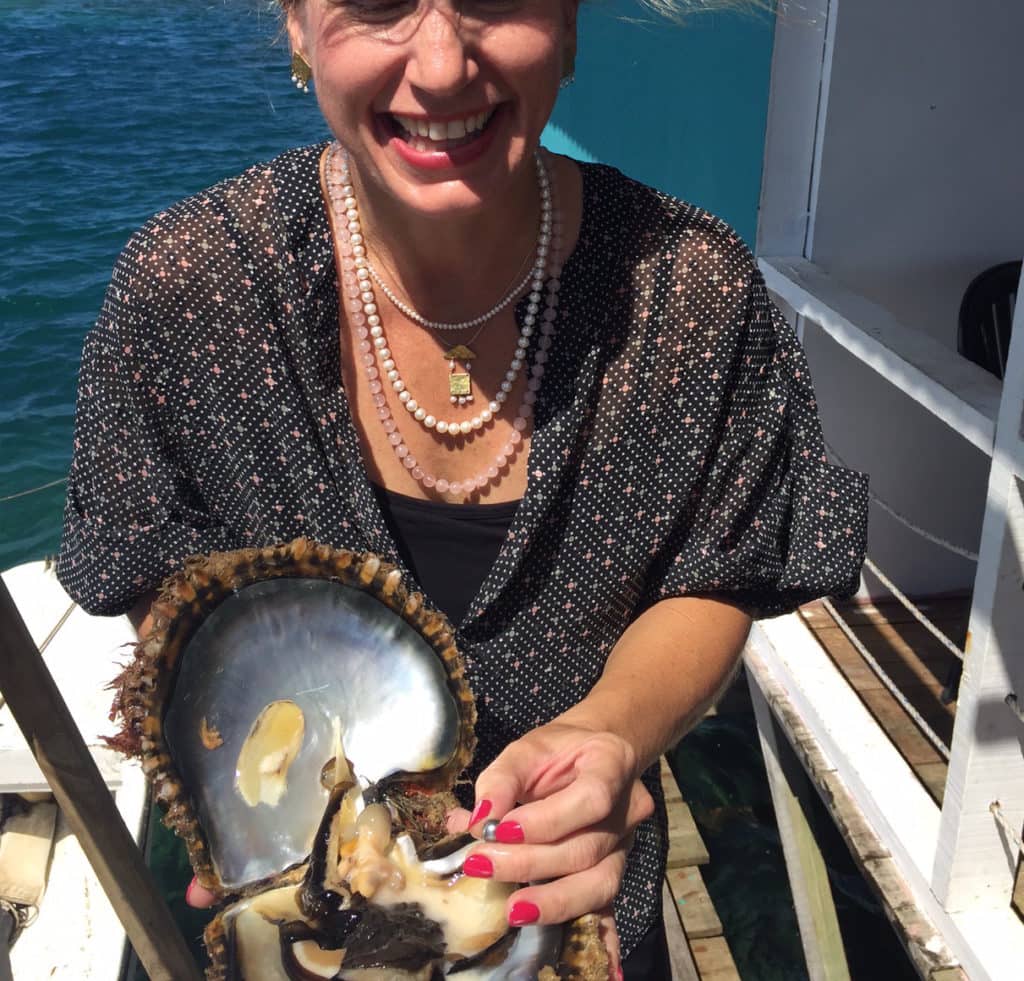 SaveSave
@thepearlgirls on INSTAGRAM
PEARLS JUST WANNA HAVE FUN!
Follow us on Instgram @thepearlgirls and tag your photos with #thepearlgirls.