Free shipping on orders $99 and up! Call or visit us in person Wed - Fri 10 am - 4 pm & Sat 10 am - 2 pm
Product Description
Happy 21st birthday!!
The 21 pearl necklace features 21 pearls knotted on silk thread and attached to a sterling silver chain. Also available in 14K gold or gold -fill chains. A perfect keepsake for your favorite twenty one year old birthday girl! And might we mention, so much better than a beer! That is to say this beautiful necklace she will keep and treasure her entire life. Most importantly what a wonderful year and a gorgeous keepsake!!
We first created this necklace for our lovely friend Haven that worked with us in our onsite childcare. (we offer free childcare to our staff!) Here is Haven when we presented her with her necklace: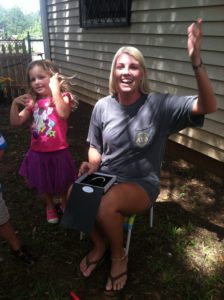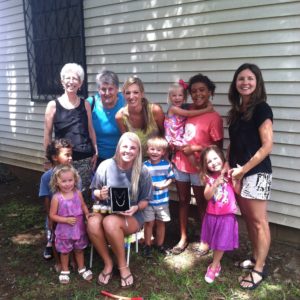 What a lovely alternative to a full pearl strand! This is a young, cute look and daintier than a full strand. Plus, you can always add to this on down the road and transform it into a full strand!
Choose small (5mm) pearls for a simple, elegant look. These are a great size for women who prefer petite look. If you feel like you 21 year old needs a little more "pop", choose the medium (7mm) pearls.
 Fast becoming a favorite for treasured gift-givers. We know she will love her 21 pearl necklace!
A little note of interest... in this necklace, the 7mm (medium) pearls will be between around 6 inches long and the remaining length of the necklace will be chain. The 5mm (small) pearls will be around 5 inches long and the remaining length of the necklace will be chain.
Here is another one we just made today! This is the medium pearl strand on the gold fill chain: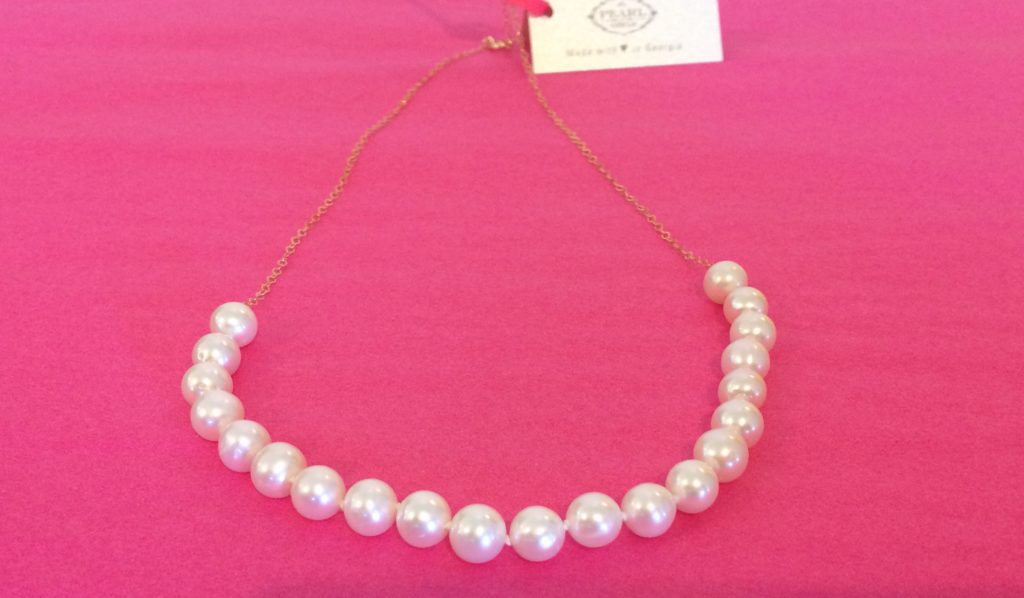 The Details:

Twenty-One 7mm Round, White, Freshwater Cultured Pearls
Hand knotted and attached to your choice of chain
Finished with Spring Ring Clasp
Enjoy!
Love,
India
SaveSave
SaveSave
SaveSave
@thepearlgirls on INSTAGRAM
PEARLS JUST WANNA HAVE FUN!
Follow us on Instgram @thepearlgirls and tag your photos with #thepearlgirls.