Free shipping on orders $99 and up! Call or visit us in person Wed - Fri 10 am - 4 pm & Sat 10 am - 2 pm
Product Description
Let's make a splash with The Pearl Girls Flashy Splashy Pearl Necklace and Earrings! Back in stock for a limited time!
Yes, pearl friends, I am feeling a the need to have a little fun with our latest pearl jewelry design! This is a beautiful pearl medium I have worked with only a few times in the past... keshi pearls!

More on Keshis
These are amazing and unique gems. I wrote a companion piece to this week's launch titled
What is a Keshi Pearl?
Check it out
HERE
. The gist is that a keshi pearl is a pearl formed by a piece of tissue that gets loose or relocates while culturing pearls. So, these pearls do not have a nucleus and they are typically not formed in the way the pearl farmer intended. However, they are a magnificent treasure, not always planned but always beautiful.
These pearls can range in shapes and sizes but many have a cornflake appearance to them. The pearls I use in the Flashy Splashy set are slightly thicker keshis, 9-10mm.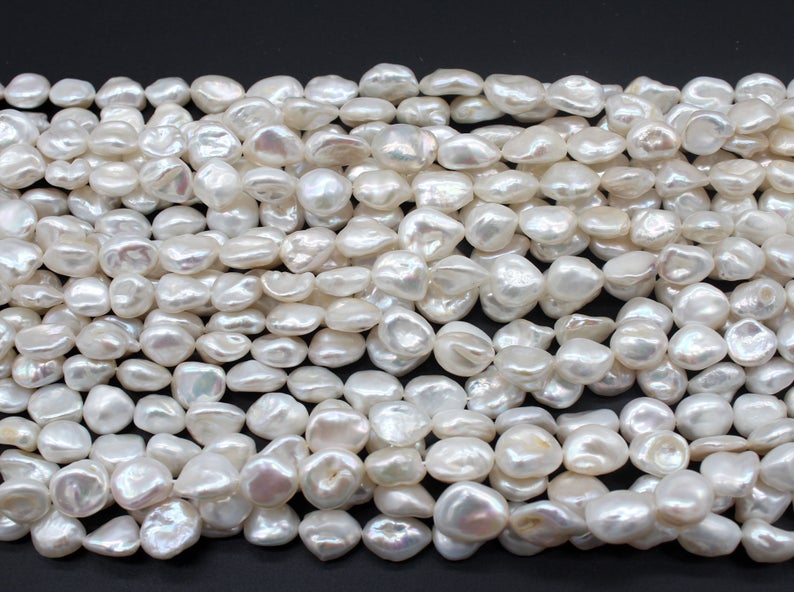 Since this medium is unique, I thought it would be fun to work with a little cz, too. CZ is cubic zirconium, a nice touch of bling without the price tag of a diamond. I love the result.
Despite its name, the Flashy Splashy isn't so flashy that you can't pair it with jeans an a nice v-neck. It actually offers a great, accessible look with a super beautiful (and unique!) pearl.

The Details
The Flashy Splashy is a gorgeous pair of earrings featuring a keshi pearl and a cz on sterling silver stud posts. The necklace features one keshi pearl and a sterling silver chain. You can save by buying the set!
Enjoy! And, thanks for being a Pearl Girl!
Love,
India
@thepearlgirls on INSTAGRAM
PEARLS JUST WANNA HAVE FUN!
Follow us on Instgram @thepearlgirls and tag your photos with #thepearlgirls.