Product Description
Here they are... the Color My World Earrings! After posting info about Abalone pearls and Mother of Pearl, many of you have asked for some beautiful Abalone mother of pearl. In case you don't want to read the post, Abalone is a a sea snail and their shell, although dull on one side, is lined with an iridescent nacre that varies in color from silvery white, to pink, red and green-red to deep blue, green to purple. In other words, absolutely beautiful and gorgeous! Abalone pearls are not very common so we rely on the abalone mother of pearl to enjoy the beautiful variety of color.
We got these beautiful round mother of pearl pieces and decided to create a collection of color..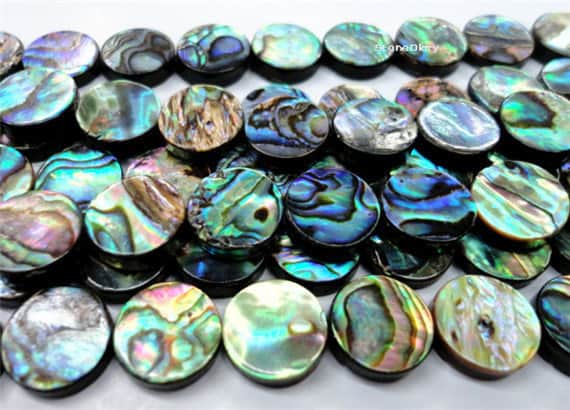 The abalone mother of pearl pieces are 12mm in diameter. We created them with on beautiful sterling silver ear hooks. They are also available in a bracelet and a matching necklace. Enjoy living in color with the Color My World earrings by The Pearl Girls!
The Pearl Girls is a cultured pearl jewelry, reknot and repair company based in Athens, GA. We love creating all of our jewelry in the U.S.A. and giving back to our local community. We currently employ ten women who pour their love and creativity into all of our jewelry pieces. We also offer a thriving reknot and repair department, and people from all over the world mail us their pearls and beads for reknot or repair. Our staff enjoys onsite childcare and the ability to work from home. We are a beautiful, happy and healthy community of artists and we are thrilled to have your support as we grow. Thank you!
@thepearlgirls on INSTAGRAM
PEARLS JUST WANNA HAVE FUN!
Follow us on Instgram @thepearlgirls and tag your photos with #thepearlgirls.