Product Description
A Dozen Pearls? Check out this beautiful leather and pearls adjustable necklace with 8 more cultured pearls than our popular cascade necklace!
We love hearing from you amazing Pearl Girls! What you like, what you don't like and what you want more of! Thank you for making us a better cultured pearl jewelry company! When many of you starting asking for more pearls in our leather and pearl designs, we created custom pieces just for you. (Hey, we are a custom pearl jewelry company – Made in the USA – so we can easily create exactly what you want! ) but we soon realized many more of you would love this design, too! So, we have upgraded our Cascade Necklace from 4 pearls to 12! Meet our Dozen Pearl Necklace! Still an amazing adjustable design crafted with beautiful Greek leather and genuine freshwater cultured pearls but this time with even MORE pearls… a dozen to be exact!
And, of course, our original Cascade Necklace is still available, too!
These pieces feature pearls from our favorite spot in China... a pearl farm in Zhuji. We drilled them bigger to accommodate the leather and for our leather choices we decided to use black, chocolate brown, and a natural tan leather.  Such a beautiful look with a variety of necklines .. because you can easily slide the knots at the back of the necklace to suit your look. It's adjustable from 17" to 28" so the length is always perfect!
Here is our Office Manager, Tara and Office Assistant, Savannah modeling these: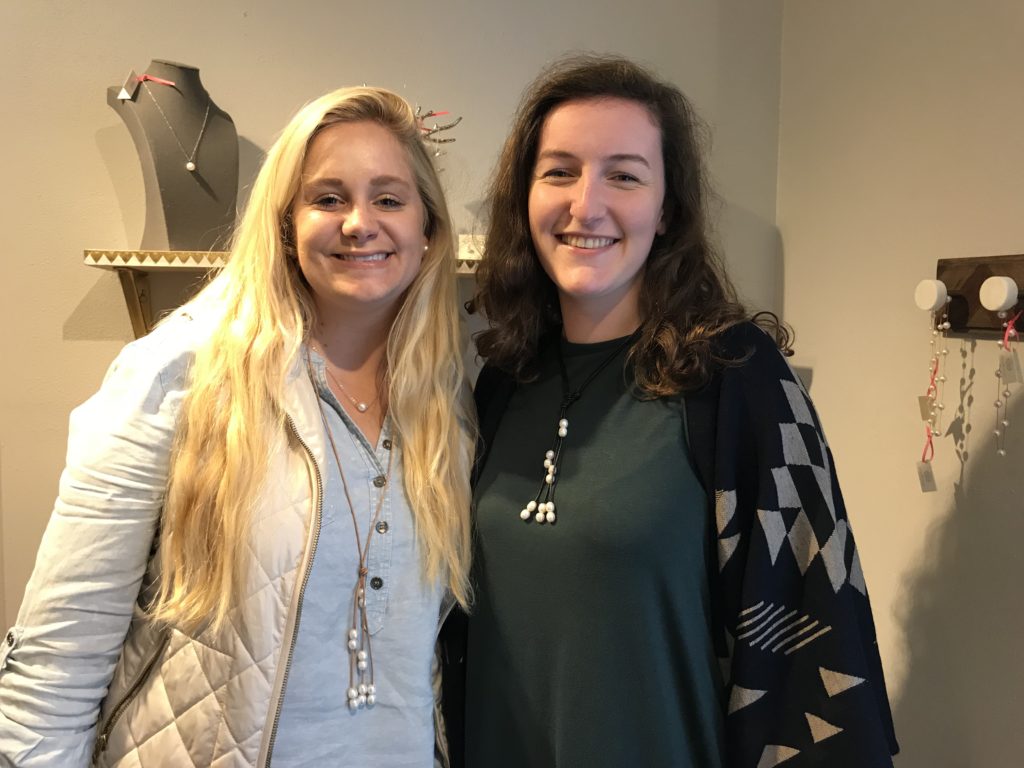 Made by Abby, Beverly, Judi and the rest of our team in Athens, GA... because we love giving jobs to people in our community!!
Love,
India
@thepearlgirls on INSTAGRAM
Follow us on Instgram and tag your photos with @thepearlgirls #thepearlgirls