Free shipping on orders $99 and up! Call or visit us in person Wed - Fri 10 am - 4 pm & Sat 10 am - 2 pm
Product Description
Do you remember the three good fairies from Disney's Sleeping Beauty? They are Flora, Fauna and Merryweather and they are like miniature fairy godmothers who work their magic because, as Fauna says, "It can only do good, dear, to bring joy and happiness!" I think they are just adorable!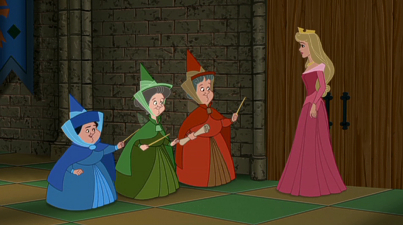 When metal artist Sylvia Dawe took our carefully crafted pearl clusters, set them in 14K gold fill and returned with these amazing earrings, I immediately thought of the little fairies in billowing petticoats! What a joy it would be to carry around my own little fairy godmothers with me. So, I wore these earrings for a few weeks and decided, yes!, the Fairy Pearl Earrings are here!
To create the Fairy Pearl Earrings we start with our 2-3mm pearls which we carefully string into tiny cluster balls. Sylvia then works her own magic, crafting 14K gold fill pins and metal jackets over the cluster balls. She places them on a 14K gold fill french earring hook and the beautiful creation is complete! So, yes, these are each crafted by hand and made to order. There will be slight variations between your fairy pearl earrings and your friend's earrings due to the uniqueness in the pearls and the hand crafted metal work process. But, you are worth it! And we at The Pearl Girls are so happy to spread a little of out own joy and happiness in the world too!
For any additional customization, please reach out! Also, give us a week or two to get these Fairy Pearl Earrings in the mail to you!
With Love,
India
@thepearlgirls on INSTAGRAM
PEARLS JUST WANNA HAVE FUN!
Follow us on Instgram @thepearlgirls and tag your photos with #thepearlgirls.