Product Description
Gorgeous Tahitian Pearl Earrings in a lovely drop dangle. Want the matching necklace? Click here..
These Tahitian pearl earrings take our same gorgeous tahitian pearls from our Tahitian Pearl Necklace and put they in a cute and easy to wear dangle earring style.
India just HAD to have dangle earrings to go with the pearls she found in French Polynesia. We love this easy-to-wear style with these oh so gorgeous pearls! Take me away...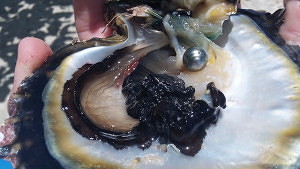 Featuring 8-9mm Tahitian black pearls (with a range of beautiful overtones!) in a simple but radiant french hook style. Gorgeous! On Sterling Silver.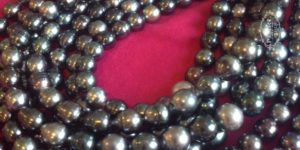 And do you prefer to harvest your own black pearls? Join me on my next trip!
Best,
India
@thepearlgirls on INSTAGRAM
PEARLS JUST WANNA HAVE FUN!
Follow us on Instgram @thepearlgirls and tag your photos with #thepearlgirls.