Product Description
Hey Ladies... you have got this! Introducing The Pearl Girls newest design... the "Got This" Pearl Bracelet.

What is the Deal?
This bracelet is a subtle reminder that despite all of the craziness going on in the world these days, we can handle it! We can make the decisions we need to make and do what we need to do to get through these times with grace and poise!
Appropriately made on elastic (because we need a little stretch). Featuring off round (baroque) pearls... a nod to the slight imperfection yet perfect beauty in pearls (and life!). Gorgeously crafted in three different color designs.... because life is so varied and colorful! Yes, we are thinking a lot about these times we are living in and a lot about the choices we are facing. And I have to trust that through it all, we've got this!
I especially like to remind myself of this as I wear this mask in the high 90 Georgia heat. Yes, I have got that, too!

Here are the details...
7.5-8.5mm baroque Pearls on elastic, measuring close to 7.5 inches.
We have three colors to choose from! All White, White + Pink + Gray or White + Black + Gray.
These look great on their own or stack them!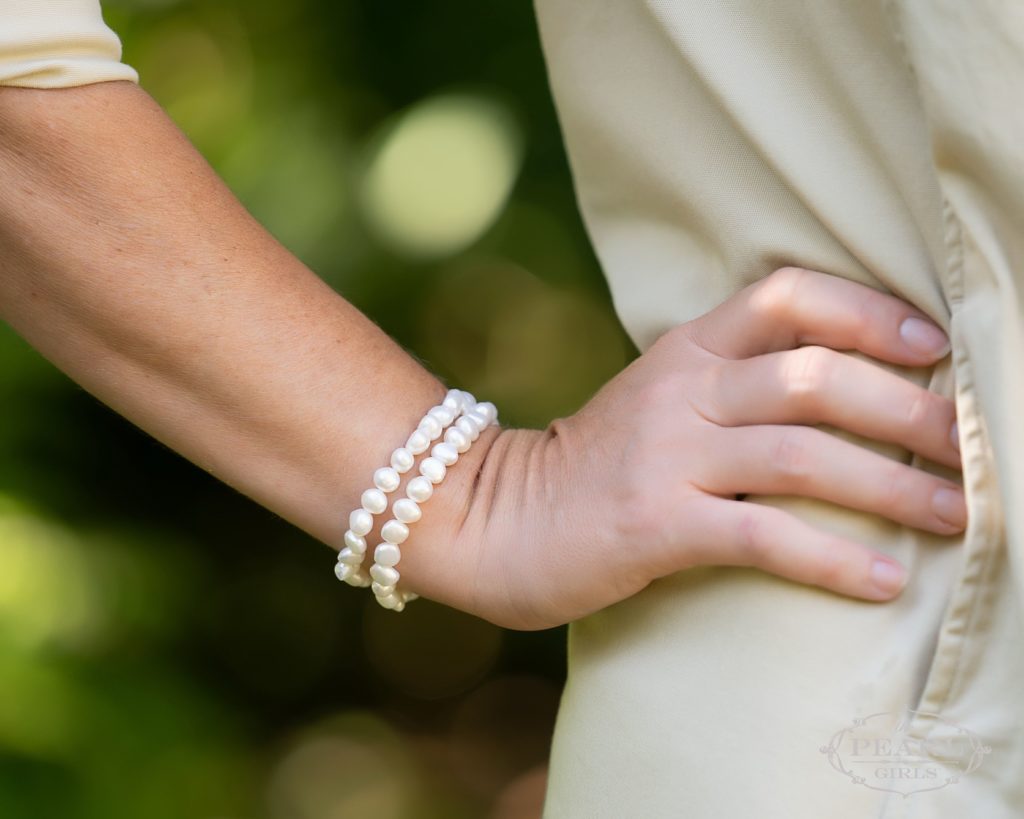 I know times seem a little crazy but you've got this! I created this Got This Pearl Bracelet as a reminder to all of us... We can do what we need to to protect our loved ones and build a better life out of the one that came before. I know I am struggling with so many choices, but I know we are being held and supported. I know we can get through this!
Thank you for loving all of our Pearl Girl designs! Having y'all in our corner helps a lot!
Love,
India
@thepearlgirls on INSTAGRAM
PEARLS JUST WANNA HAVE FUN!
Follow us on Instgram @thepearlgirls and tag your photos with #thepearlgirls.